Black Lion Audio // Introducing the Revolution 2x2 featuring Studio One Artist
Revolution 2x2 ir jaunā Čikāgas modifikācijas karaļu Black Lion Audio pašu izstrādāta augstas kvalitātes USB C skaņas karte, kas ir aprīkota ar Studio One Artist skaņu ierakstīšanas programmatūru!
Porttīva divu kanālu Revolution 2x2 skaņas karte ir veidota ar Black Lion Audio izcilību - visā signāla ķēdē tiek izmantotas augstas kvalitātes integrētās shēmas, Vishay, Nichicon un Wima kondensatori, visa iekšējā signāla pastiprināšana ir optimizēta zemākajai signāla / trokšņa attiecībai, lai iegūtu zemāko trokšņa līmeni un augstākās kvalitātes skaņu.


Analogais I/O ir veidots tikai no labākajiem komponentiem, kas ir pilnībā izolēti un līdzsvaroti līdz pat audio pārveidotāja kodolam. Lielākā daļa skaņas karšu ražotāju neievēro šo dizainu ar tik apkaunojošu precizitāti, bet tas rada pārmērīgu troksni, kas piesārņo signālu ierakstīšanas un atskaņošanas laikā.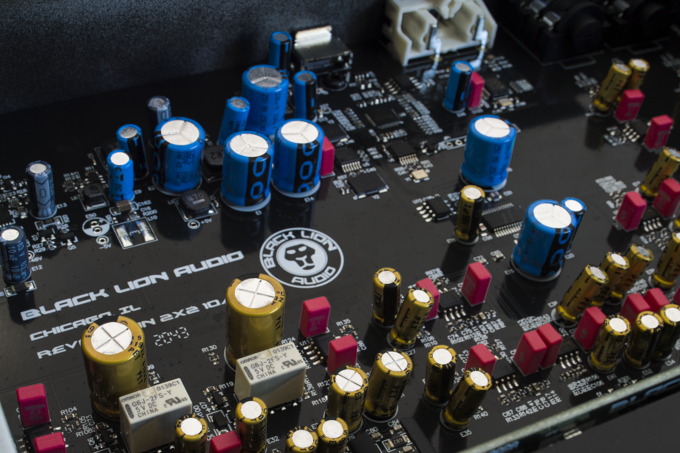 Tehniskā informācija un specifikācijas:
24bit - 192KHz convertēšanas iespējas
USB C savienojums
Augstas kvalitātes analogā signāla ķēde, kas veidota ar Vishay, Nichicon un Wima kondensatoriem
Makro MMC word clock sinhronizācija
PG tehnoloģija, kuras pamatā ir Black Lion Audio pieredze savā klasē labāka kondensātora izveidē, kas ir paredzēts enerģijas kvalitātes uzlabošanai
Skaņas kartei nāk klāt Revolution Software Suite (Studio One Artist DAW, Brain Worx BX Digital, Izotope Elements Suite incl. Nectar, Neutron, Ozone and RX8, Lindell 6X500), kas darbojas ar Mac un PC datoriem
Pieejams no 2021. gada februāra par 399 EUR + PVN.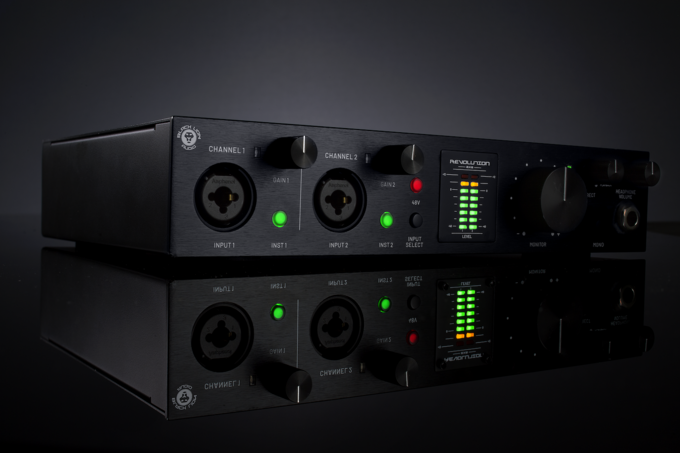 Esiet viens no pirmajiem jaunās skaņas kartes Black Lion Audio Revolution īpašniekiem - pasūtiet to mūsu internet veikalā vai sazinieties ar mums:
Uzziniet vairāk par Black Lion Audio Revolution 2x2: blacklionaudio.com/store/interfaces/revolution2x2